GPS-enabled maps of trails and parks in the Rochester, NY region, for your iPhone and iPad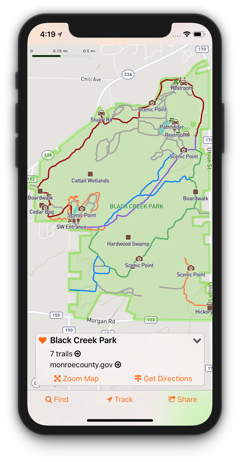 Brand new design! Search and explore parks and trails faster and easier than ever.
GPS-enabled Interactive Maps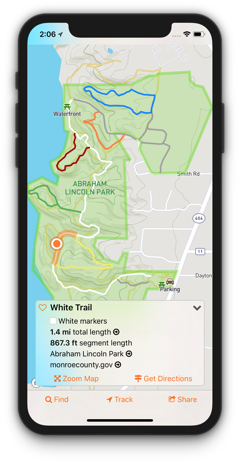 Tap anything — parks, trail lines, location icons, for instant access to info about your selection
See trail names, blaze colors, and distances
Find places to hike, find a pavilion to throw a party, and explore other outdoor activities near you
Find bathrooms, trailheads, playgrounds, shelters, scenic points, fishing, campsites, and more
Find Your Destination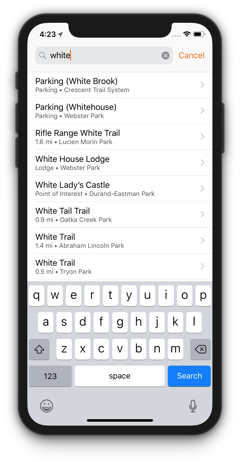 Browse locations grouped by park or trail system
Search anything by keywords or browse a list of nearby locations
Save a list of favorites for quick access
Get driving directions to parking lots, trailheads, shelters, and more
Get Social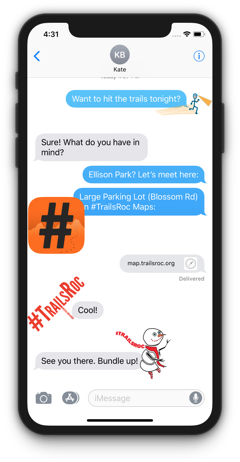 Share a link to your map via message, Facebook, etc. Friends can open your link even if they don't have the #TrailsRoc app.
Stickers! Open the Messages app and look for the #TrailsRoc icon to send stickers to your friends.
Know a good trail that is not in our database? Send us your GPX data and allow others to share that trail with you.